SANUS Full-Motion TV Wall Mount
Model OLF18
Our most versatile mount for TVs up to 80"
Will this work with my TV?
Enter the model number of your TV to find out.

Here are a few products that are compatible with your TV!
Ready to install your Mount?
Use the HeightFinder for mounting instructions.
Go to HeightFinder
Sit back and enjoy:
The OLF18 Full-Motion Mount was designed for value. It has high-end features, at a budget friendly price. This mount has the extension, tilt and swivel to give you an immersive TV experience from any seat in the room, while safely holding your TV to the wall.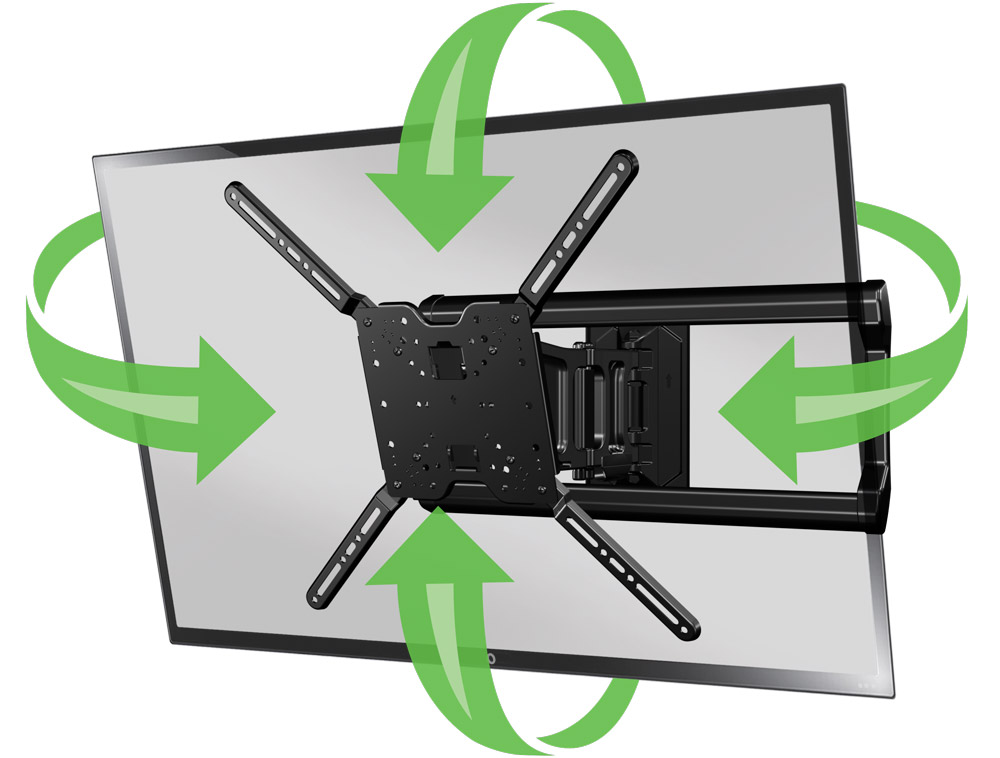 The OLF18 may be perfect for you if:
Your open concept layout requires multiple viewing angles, or you want to be able to view your TV from an adjacent room
You need flexible viewing angles due to room shape, furniture arrangement or window placement
You need to mount your TV in a corner
You want to be able to fully extend and retract your TV
You want to watch your TV from multiple heights (floor, sofa, etc.)
Glare or reflections from windows or lighting interfere with TV viewing
Swivel
Get the perfect viewing angle from any seat in the room.
Tilt
Avoid glare with the touch of a fingertip.
Shift
Easily adjust your TV left-to-right for perfect on-wall positioning.
More
Conceal cables. Safety tested and 10-year warranty.
Add To Cart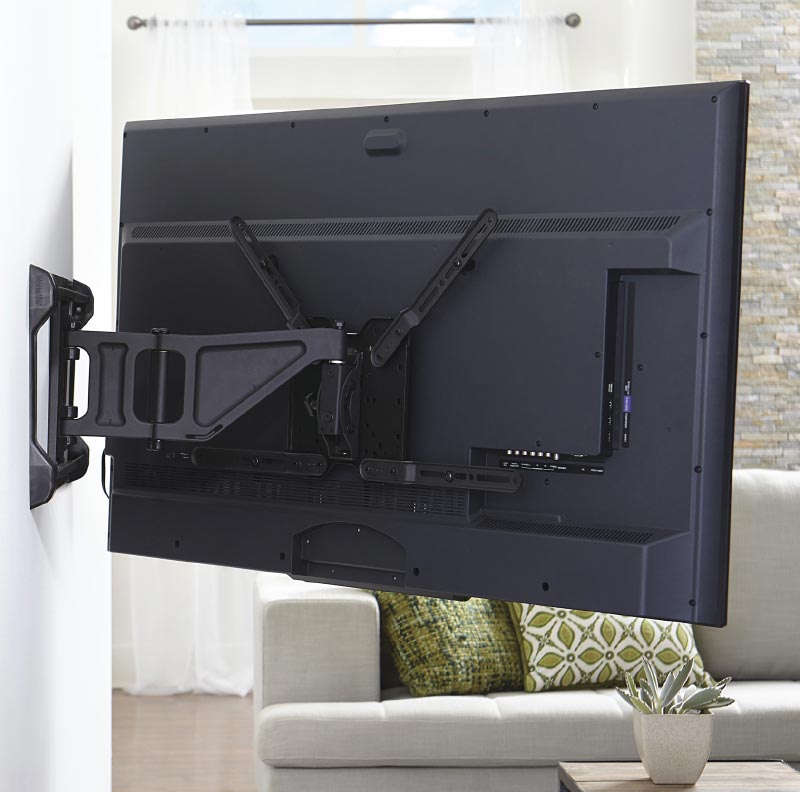 Extension & Swivel
18 Inches Extension | 60° Swivel
The further a mount extends from the wall, the wider its range of swivel, and the easier it is to turn the TV to face you at any seat.
With 18" of extension and 60° of swivel, the OLF18 greatly increases viewing angles - making your TV watchable from any seat in the room, or even from adjacent rooms.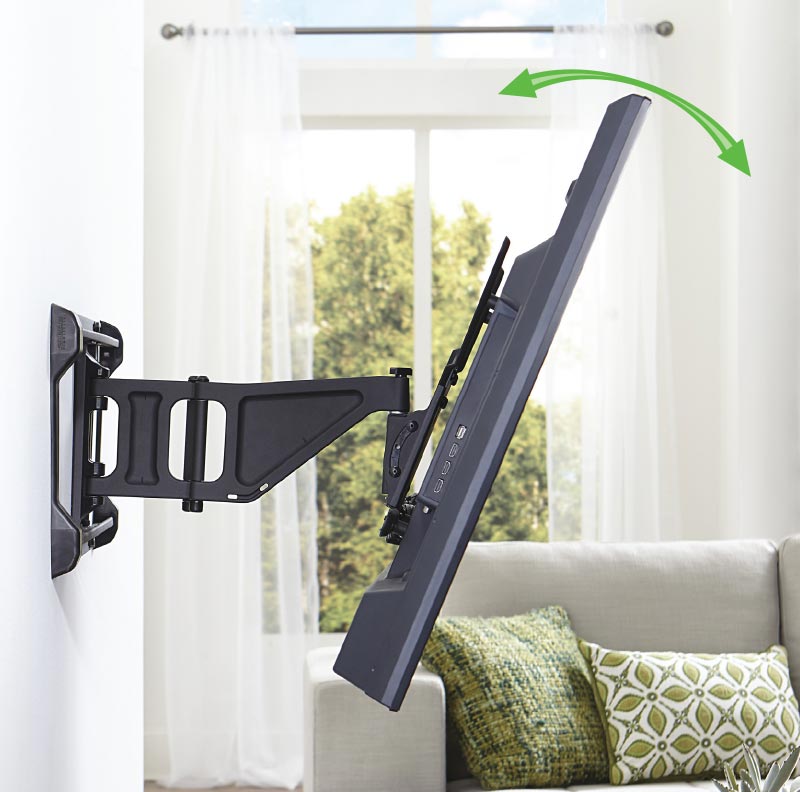 Tilt
4° | -15° Tilt
Ensure perfect viewing angle when watching TV while lying on a bed or sofa, or viewing a TV that is not mounted at eye level - like above a fireplace. Tilting your TV also reduces glare on your screen from lights and windows.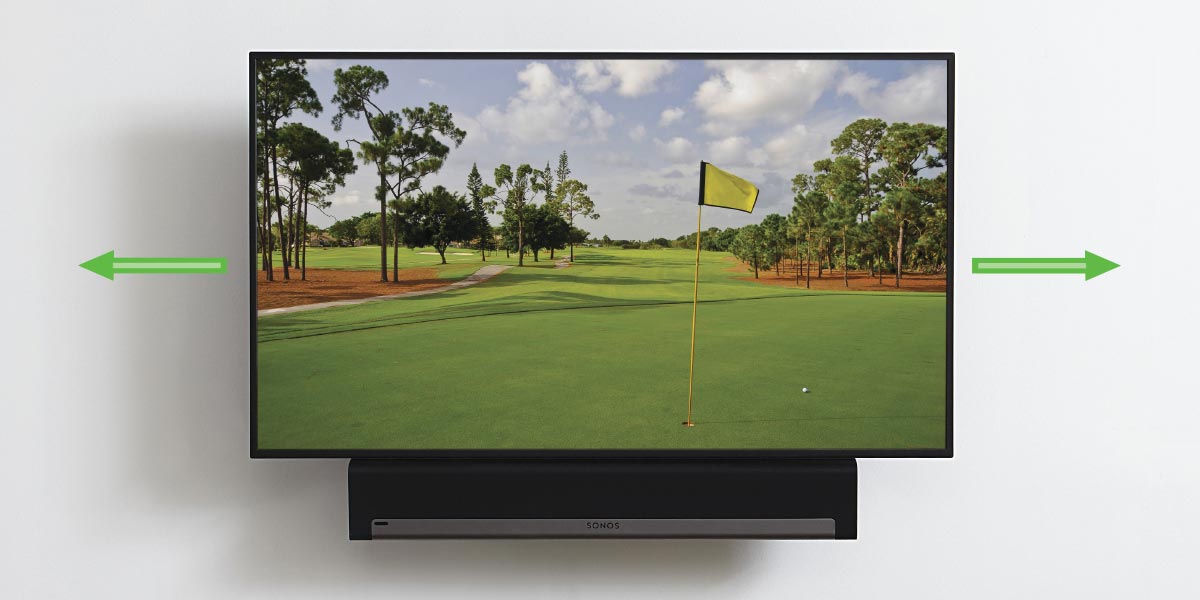 Horizontal Shift
Slide your TV left-to-right for perfect TV placement after installation - no tools required. Great if you need to mount your TV on off-center studs. This feature helps you center your TV with surroundings in your room like windows, a mantel, hanging décor, even if you mount it to studs that are off-center.
The SANUS Difference:
U.S.-based expert customer care, available 7 days a week to help you with your install
Features 3-step installation, includes all hardware for wood stud and concrete installs, drilling template for installation, and easy to follow instructions
This mount has been safety-tested, UL Certified, and features a 10-year warranty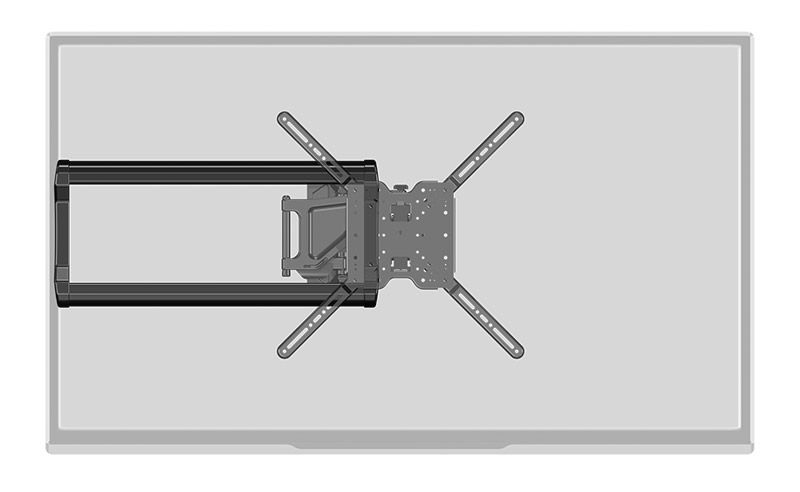 SANUS mounts include all hardware for wood stud and concrete installations along with a handy drilling template and easy-to-follow instructions.
Full-Motion Wall Mounts
Model OLF18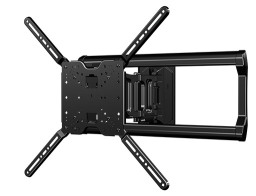 Now $119.99 with FREE SHIPPING
Add To Cart
Get the specs